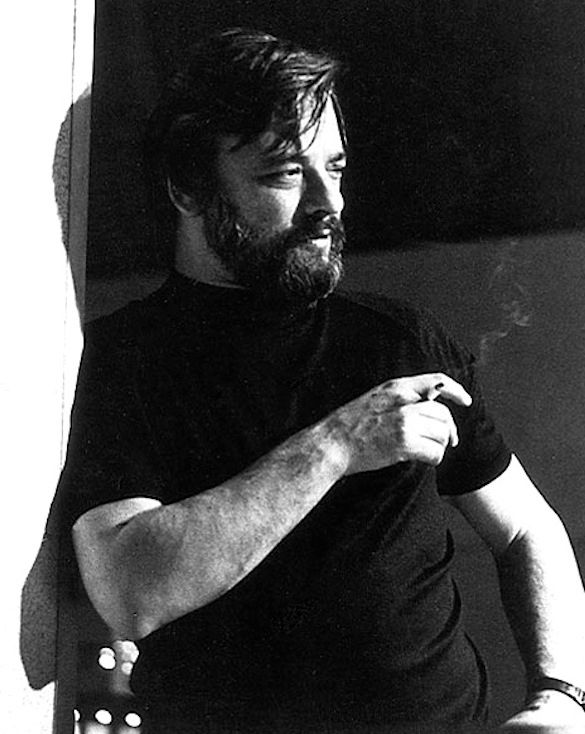 I must admit, the first time I saw composer/lyricist Stephen Sondheim across an empty theater in Saratoga Springs, New York, several decades ago, I instantly had a crush. He was so damn handsome, and I was already in awe of his work. I was still in my early twenties, and in a relationship, but I never admitted my thoughts to Bill. It was my own secret to carry with me for the next thirty-some years. And now I have unburdened myself of this, and shared it with you all.
I first became familiar with the work of Stephen Sondheim when still very young, when I first saw the film 'West Side Story'. It took a while before I realized he was the lyricist, for that show, as well as for 'Gypsy'. In college, I worked on a production of 'A Funny Thing Happened On The Way To The Forum', and soon I was listening to the cast recordings of other shows, like 'Company','Follies' and 'A Little Night Music'. Quickly, I became addicted to his work. In college, we also took yearly 'theater weekend' trips to NYC, and I managed to see my first Sondheim Broadway production when I saw Angela Lansbury and Len Cariou in 'Sweeney Todd'! I was enthralled, transported, and amazed.
Once I moved to NYC to work in the theater, I was able to see a new production, 'Sunday in the Park with George', and being mesmerized by the performances of Bernadette Peters and Mandy Patinkin, and by the outrageous score. I was a Sondheim fanatic, and quickly discovered that in the 1980s, you were either a fan of Sondheim, or of Andrew Lloyd Webber, but never both. And that worked well for me. I must admit, whenever I have seen a picture of ALW, I never had any inappropriate thoughts. To celebrate my love for Mr. Sondheim, I thought I would share with you a clip I found on YouTube showing his Tony wins.
As a young theater geek working off-Broadway, I would go to Tony parties every year. When 'Sunday in the Park with George' lost out to 'La Cage', an apartment filled with theater queens gasped. I am not sure some of us recovered for the rest of the year. However, since I did manage to miss his birthday, which he celebrated just over a week ago, I thought I would share another video of which I am very fond. As part of the PBS show 'Great Performances' in 2010, Bernadette Peters and Mandy Patinkin sang a stunning version of "Move On" from 'Sunday in the Park with George', and reminded me all over again why I loved the show, and both of these luminous stars.
I still have a crush on Stephen Sondheim, and also find it impossible to resist his music. I still remember that seeing him and seeing his shows in a theater both made me catch my breath. For that, I have nothing but thanks to the talented composer. And suggest you all go to wherever you purchase your music these days, and add some of his shows to your collection. Really, it doesn't matter which one, or ones, you can't really go wrong.