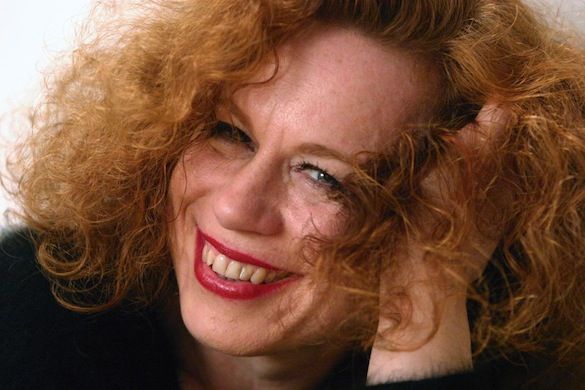 I have been a fan of Sarah Jane Morris since she sang with Jimmy Somerville as part of one of my favorite bands, the Communards. The deep richness of her voice was a perfect blend with the bold strength of Jimmy, I loss track of her after Communards dissolved, but once I found her again, I was hooked all over again. Her voice is so distinctive, and her style so smooth, it is no wonder she went on to record a variety of musical genres. I think my favorite might be her Jazz recordings, of which there are many. I love to listen to her feel the song, and share it with us all. This is Sarah Jane Morris with a favorite of mine, "Cry".
"Cry" is from Sarah's album 'Heaven', which is unfortunately not available in the United States, unless you get it as an import. To learn more about Sarah Jane Morris, visit her
official website
. You can also 'follow' her on
Twitter
, and 'like' her on
Facebook
. Soon, Morris will have new music coming out, and I can't wait to get it! In fact, I have already pre-ordered it. You can order the 'Men Just Wanna Have Fun EP' for yourself on
iTunes
and
Amazon
.