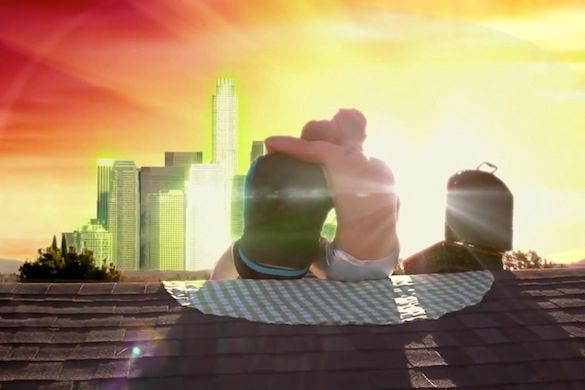 About a month ago, I wrote about the latest single from the adorable and talented Kenyth Mogan. "Unlock Your Heart" is a wonderful song, perfectly suited for the singer. I just love it, and it instantly went into rotation on my iPod. In my review of the single, I mentioned there was a video coming out soon, but shortly thereafter, life caught up and left me in the dust. It left me with little getting posted to the blog. Well, I am trying to get back to the business of celebrating wonderful music, so I proudly bring you the music video for "Unlock Your Heart". It stars Kenyth, and features a strong acting performance by model/actor/activist Ronnie Kroell. Not only is Kroell excellent in in the homage to 'Wizard of Oz', he deftly manages to be charming both in and out of silver makeup in the role made famous by Jack Haley in the 1937 film starring Judy Garland. I love this modern retelling of the tale of this friend of Dorothy and the Tin Man, no matter what thoughts the pigtailed Dorothy has in mind. And Kenyth was smart enough to get a kiss from this sexy tin woodsman, after sharing a chain saw with him. I hope you enjoy "Unlock Your Heart" by Kenyth Mogan.
You can read my interview with Kenyth
here
. To learn more about Kenyth Mogan, visit his
official website
. You can also 'like' him on
Facebook
. "Unlock Your Heart" can be purchased from
iTunes
and
Amazon
. Ronnie Kroell's The Friend Movement celebrates friendships, tries to help build confidence, and make bullying a thing of the past. For more about The Friend Movement, visit
the official website
. You can also find them on
Facebook
and
Twitter
.