I was introduced to Micah Barnes by JD Doyle of Queer Music Heritage. You see, JD and I share music we like with one another all the time, and she sent me a link to the music video for "New York Story", and I just fell in love. And I learned I did know Micah previously, as he was a part of the Toronto-based a cappella group The Nylons in the 1990s. In fact, I had just featured their music yesterday morning, and it reminded e I had been thinking about posting this for a while now. As you can see from the pictures above and below, Micah is a handsome man. Micah is also an out and proud performer, one I plan on supporting whenever I can. As I plan to be heading to New York City to see the amazing David Raleigh perform, I wanted to include "New York Story" in my preparations.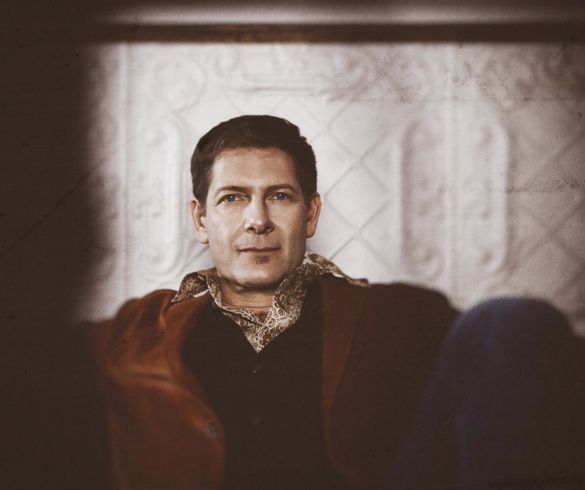 While he was a part of The Nylons, Micah used that wonderful instrument to take on Doo-Wop and stylized Pop with ease. Now on his own, he seems to have moved more to the Jazz side, as you can hear in this single. I love "New York Story", which manages to be both light and smokey at the same time. It is with that same deft hand the song manages to sound like it comes from another era, yet also sounds fresh. His voice has a lovely tone, with a yummy husky edge. This is "New York Story" by Micah Barnes.
Soon Micah will be releasing a full album, 'New York Story'. From the advance copy I heard on Soundcloud, it is an eclectic eleven-song collection, new material save the title track, which was released as a single earlier this year. I must admit I haven't given the full release a couple of listens yet, but I do look forward to doing just that. The taste I have gotten so far is only leaving me wanting more. Take, for example, "After The Romance, The Rent", a wonderful song about love, life, written with just the right amount of humor. Please enjoy "After The Romance, The Rent" as much as I do.
You can purchase the single "New York Story" from
iTunes
and
Amazon
. To learn more about Micah Barnes, visit his
official website
. You can also 'like' him on
Facebook
, and 'follow' him on
Twitter
. As soon as the album is released, I will be sure to let you know. Until then, enjoy the single, "New York Story".