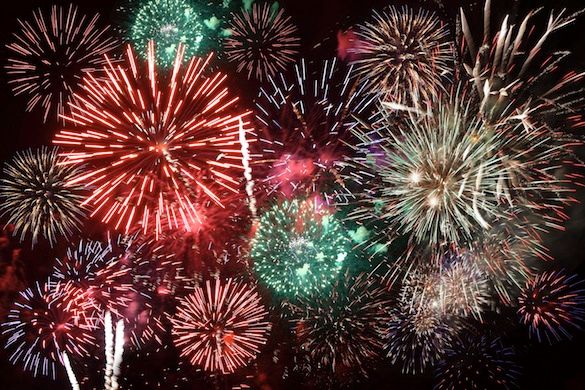 I am not sure exactly when S2MD passed 2 million hits, but is sneaked up on me, and passed me by. But even if it surprised me, I find it cause for celebration. So light the fireworks, and and strike up the band, and let the party begin!
But before I drink just a little too much, I wanted to say to everyone who reads this blog that I am so very grateful for your support over the past six years. I must admit, when I started 'Soundtrack to my Day' in June of 2009, I had no idea I'd still be at it, and would have more that 2 million hits. For that, I owe my heartfelt thanks to all who have stopped here, and helped me share some great music. But, I must admit, rather than spewing more, I think I will let an artists speak for me. This is the late, great Sylvester, with his wonderful song "Grateful".
For many who stop by here, I feel as though we have become friends, or more apropos, e-friends. Like we are back in college again, you stop by my room, listen to some music, and hopefully, had a great time. We might be in different states, or, in some cases, in different countries, but we are having a shared experience nonetheless. To thank my dear friends, I thought I would share with you a great clip of Michael Feinstein singing "Old Friend", written by Gretchen Cryer and Nancy Ford.
And, finally, I want to offer a big "Thank You!" to everyone involved, be it those who stop by to read and listen, as well as the artist who are making amazing music that inspires me all the time. While I love all music, it is the LGBT artists in particular that really lift me up, and make me proud to post about their music. In my time writing this blog, I've seen artists releasing music, some of which I still follow and love. Others made a big impression, but just kinda disappeared, like the band I am featuring next. Archy & Mehitabel was made up by the very handsome duo of Lee Waters & Alexander Horwitz. I loved all the music they made, and still listen to it. And they have the perfect song for the mood I am in. This is "Thank You" by Archy and Mehitabel.
So, once again, I just want to thank everyone who helps make this blog possible. From the readers of the blog, both regular and those who just stopped by for a favorite song, to the artists who sing their heart out and make music I can't help but share, to the fans with their posted videos that reminds me of some great music, to the people who share links to help promote these amazing musicians. Thank you all, 2 million times over.