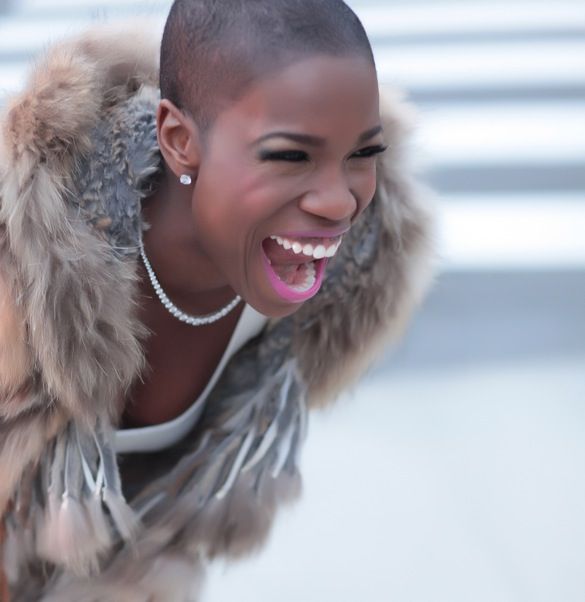 TaQuita Thorns came to my attention following her performance at the recent OUTMusic Awards in Las Vegas. Thorns is a great straight ally for the LGBT community, always willing to offer her support to the cause. Many might know TaQuita from her time on MTV, both in the Sean "P.Diddy" Combs series 'Making The Band III', as well as a later participation reality television show 'The TaQuita & Kaui Show', which aired in 2007.
Thorns has been hard at work making music in Los Angeles, both in the studio and in live shows. While she was working on her debut album, Thorns released a new single in time for the holiday season. "Believe (Power of Love)" has a bold sound, with the electric guitar leading the way with the driving beat.
There is so much to 'Believe' in with the single, TaQuita and her people have put together a contest to award prizes for great remixes of the song. The prizes include the chance to have the remix released to fans on major digital distribution platforms (such as iTunes, Amazon.com, Spotify and YouTube), a share 50% of all net royalties earned from the release of the remix with a payout of up to $1,000,000, to receive a signed CD of 'Rough & Fancy' following its release this year, and to have the remix promoted on all of TaQuita's social media sites. But that is not all - the next-best five will receive a signed CD of "Rough & Fancy" following its release this year as well as a major shout out on all of TaQuita's social media sites. For more information, as well as tracks to work with, check out the
official contest page
.
Even though she have been in the studio putting final touches on her upcoming album, 'Rough & Fancy', TaQuita did take time to attend the recent OUTMusic Awards, and headline the Afterpary in spectacular fashion. Here is a video of Thorns performing "Shotgun", the great song made famous by Junior Walker & the All-Stars. That bold performance by Walker brought them to #4 on the Billboard Hot 100, and TaQuita does justice to the song.